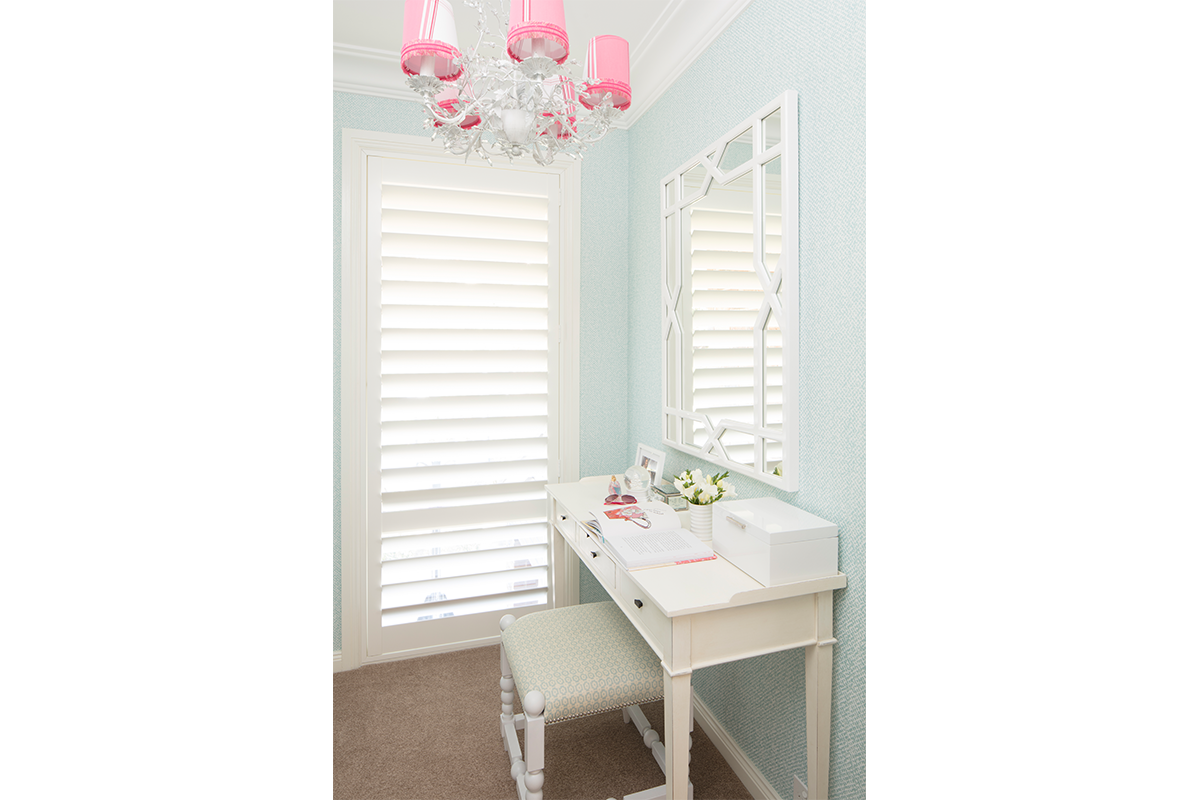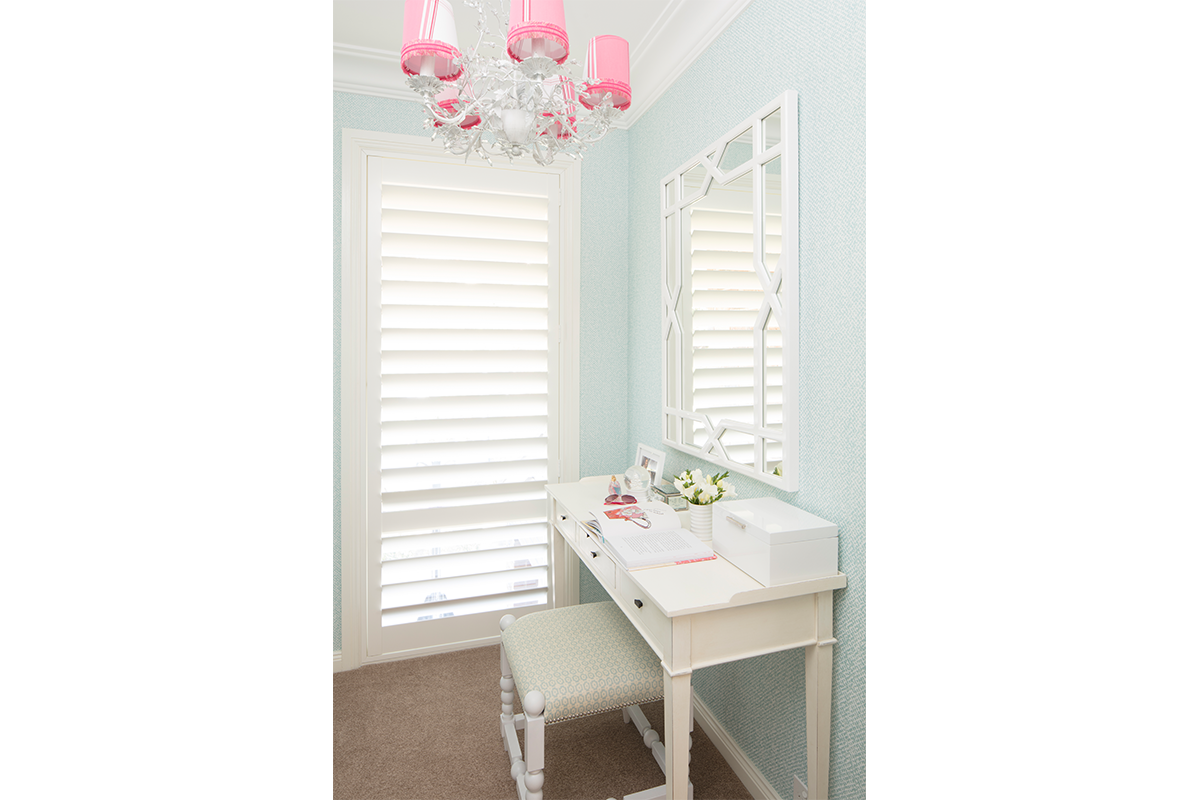 Photography by Craig Wall
Echo Point House
The second storey of a large home built in the 1970's was transformed to accommodate a busy family of six. This project included the renovation of five bedrooms, three bathrooms and the creation of a comfortable study in which household members could seek solace.
The major obstacle was the rigid spatial orientation of the rooms as the original floorplan's maze-like configuration dictated journeys through most spaces to get to another. In addition, the original bathrooms were being used for storage, yet still there was a lack of functional cupboards (both domestic and personal).
Flow and the issue of blocked natural light was rectified via opening awkward walls and through the mercurial incorporation of an Indian Ink palette in the majority of the rooms (including the bathrooms) to enhance the perception of maximized space by linking them tonally. Maintaining an inheritance of luxurious tradition befitting the original house, boldly patterned wallpaper was used extensively to enliven and personalise the bedrooms expressing masculine and feminine sensibilities accordingly. Highlights of Fuchsia pink in some bedrooms (and subtly blended in one bathroom via hanging towels) add focal punctuation points.
Custom designed and built vanities and joinery including desks and wardrobes resolved the much needed storage issues whilst exotic bed skirt prints plus upholstered chairs, bedheads, cushions and stools in exuberant patterned fabrics and textural velvet and wool add a layered depth to each room. Stately yet soothing, these veneers exude the relaxed comfort that resides beneath each soft surface, and most importantly, the house itself.